**
This is my Accord

**



Mods:

Engine/Performance:
f23a1, Auto, Header, Matrix wires, 2 1/2" exhaust, Test pipe, 18" resonator, No muffler atm, AEM CAI.

Suspension:
NEX coilovers with Eibach 12K & 8K springs, Eibach strut bar, 17" 7R's, 205/45/17 rubber.

Interior/Ice:
2 sets of Phoenix Gold RSD5cs components, Zapco 4x50, Kicker L5 15", Zapco 2x100, Audio controls EQS, Stinger cap, Pioneer head unit, Password JDM shift boot, ??? Shift knob, Sticker bombed, Eddie Bauer Car seat, Fuzzy dice, Momo rep wheel.

Cosmetic:
Wings West W Type front & side skirts, Mugen rear lip, AVS window visors, HIC rear visor, Flat black paint, Password JDM hood risers, Side markers, 5% tint in the back & 50% front & windshield, Smoked red tail lights, Flat black housed head lights, Flat black valve cover, Benen tow hook, 6000k Hid, Oem nose mask, Yakima rack, Basketcase, Faring, 2 Sprocketrockets.
​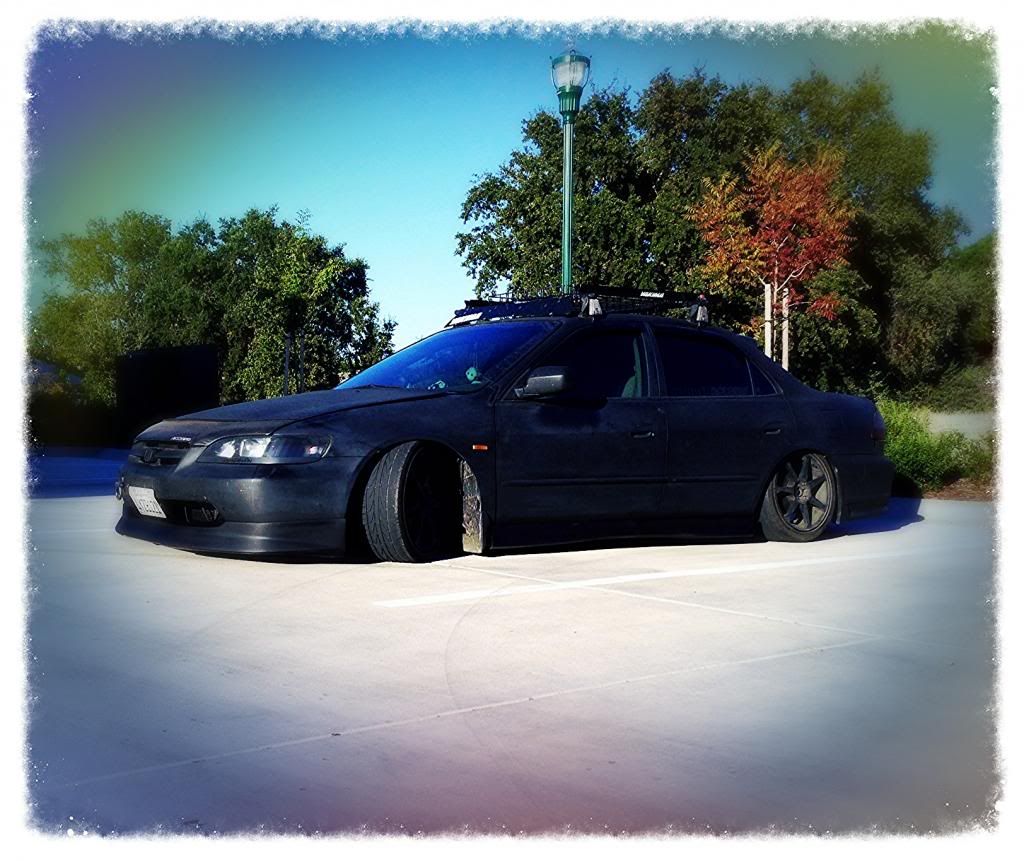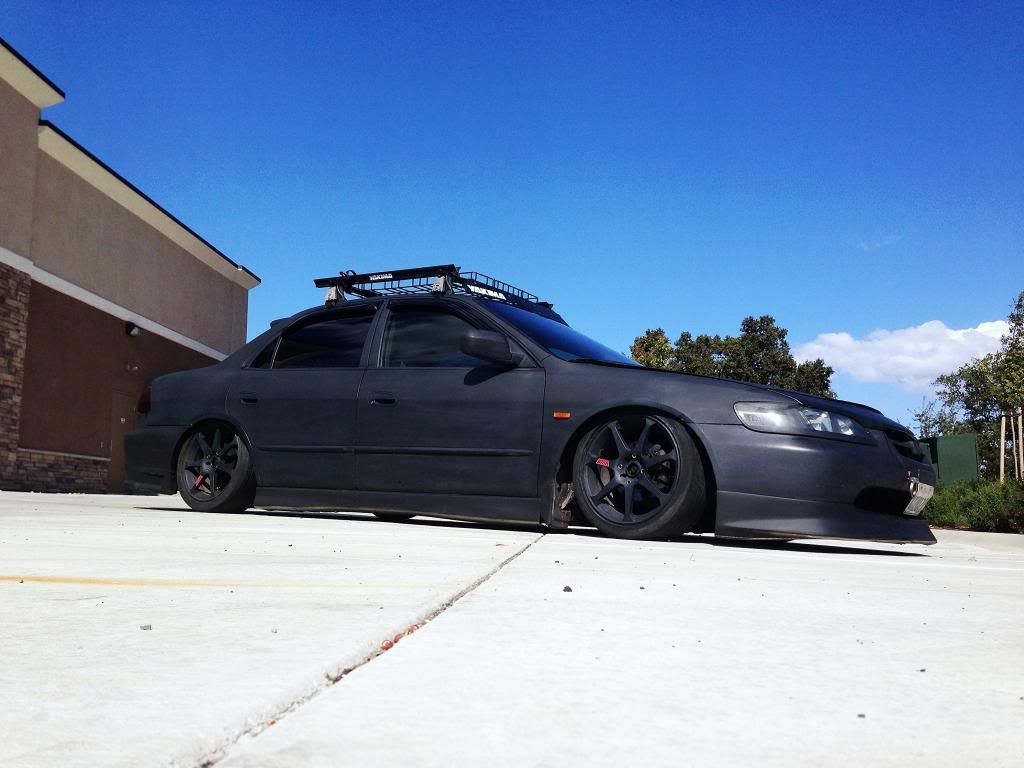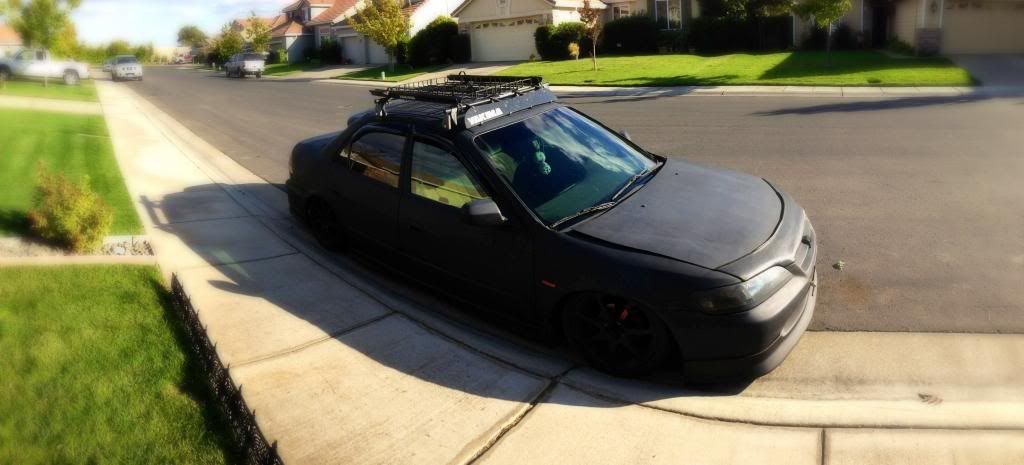 Last edited: