Hello 6th Gen. My name is Steve, I'm back in a Honda! I haven't had a Honda in almost 5 years now since my 1999 Civic Si (RIP) and I miss it!
I drive a modded 2007 350Z HR, have my first car a VW MK4 GTI in parts and under project car status, and now we have my new Accord.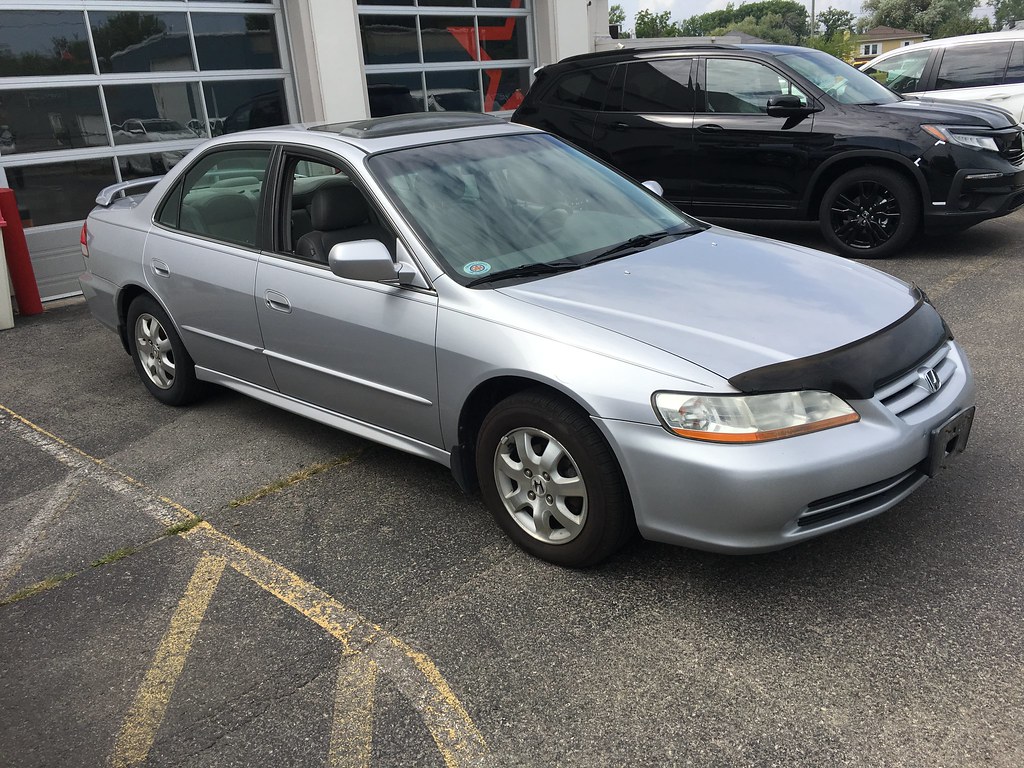 2002 Honda Accord EX-L 4cyl auto : 180km
-Silver Exterior
-Gray Heated Leather Interior
-Sunroof
-4 bolt Alloys
-A/C works
The previous owners had the car for 14 years! They bought it two years old from a local dealership.
Plan is to just go over it and make sure it's 100% up for some long commutes and the battles of the daily grind. I work at a Honda dealership, so I'm going to try and see if one of the tech's can put it up on the hoist sometime soon and take a quick once over on it.
Things to look into/fix before winter
Solid Interior Clean - Nothing terrible, just 16 years of dirt/grime
Valve Cover Gasket - Looks like it's leaking there
New Plugs, Air Filter, Oil & Filter, Fuel Filter
Transmission Clunks when going from Park -> D4....... Motor Mount Problem?
Please give me a heads up and comment about any normal maintenance I should be doing or considering before starting to drive it every day.
Also, I like modifying all my cars, so if you know of any good little OEM+ Accord mods I should look at, I'd be very interested!
Last edited: