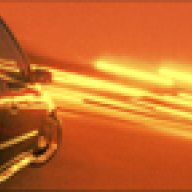 Joined

Aug 14, 2006
Posts

4,840
Reaction score

19
Location
Welcome to 6GA's Nineteenth Official Photography Contest.
Please read the following post in its entirety as it contains all the information you will need regarding this contest. By submitting a photograph you agree to all of the following.​
TOPIC:
Shadows
The subject of this contest is simple...shadows. I would like to see photos in which the subject is geared towards the shadow of something rather than the "something" being the subject. As always I reserve the right to reject any photo that is not appropriate.
RULES OF THE CONTEST:
* Your photograph cannot exceed 1000 pixels in either height or width.
* Signatures, name, initials & watermarks are discouraged on your photograph.
* You cannot discuss your photograph in this thread.
* You may only enter one photograph. So be certain the one you submit is the one you want.
* Post processing will be allowed. All work must be your own if doing a composite. (PM me if you aren't sure)
* Please do not vote if you enter the contest. Votes for yourself will not count in the event of a tie.
* You may not enter a picture of an car as a whole. (PM me if you aren't sure)
HOW TO SUBMIT YOUR PHOTOGRAPH:
1. Email your photograph to:
New!
[email protected]
2. Put in the subject line: 6GA Photo contest '13 - Shadows
3. Be sure to include your 6thgenaccord.com
user name
in the email. If you do not provide your user name your entry will be rejected.
THE DEADLINE:
Your entry MUST be received by the end of October 4th 2013. Any entry dated after October 4th will be rejected.
THE VOTING:
Voting will begin October 5th 2013
Voting will end October 12th 2013
If you have ANY questions regarding this contest please post in this thread.
Last edited: