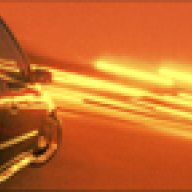 Joined

Aug 14, 2006
Posts

4,840
Reaction score

19
Location
Welcome to 6GA's Photography Contest.​
Please read the following post in its entirety. By submitting an entry you are subject to the rules listed below.
THEME:
Fashion
This photo theme only requires that your picture be of clothing. The subject should be the clothing as a product. I'm not going to be picky on this so send me what you got. This can be a model shoot like a clothing company would shoot or just pictures of the clothes themselves. Feel free to be creative. Any questions please ask below.
RULES OF THE CONTEST:
* Your photograph cannot exceed 1000 pixels in either height or width. If you enter a photo larger, you agree to let me re-size it for you.
* Signatures, name, initials & watermarks are discouraged on your photograph.
* You cannot discuss the subject of your photograph in this thread.
* You may only enter one photograph.
* Post processing will be allowed. All work must be your own.
* Please do not vote if you enter the contest. Your votes will not count in the event of a tie.
* You may not enter a picture of an car as a subject. (PM me if you aren't sure)
HOW TO SUBMIT YOUR PHOTOGRAPH:
1. Email your photograph to:
[email protected]
2. Put in the subject line: 6GA Photocontest '14 - Fashion + YOUR USERNAME
THE DEADLINE:
Your entry MUST be received by the end of June 29th 2014.
THE VOTING:
Voting will begin soon after the deadline and last 10 days.
If you have ANY questions regarding this contest please post in this thread.
Last edited: