Joined

Mar 14, 2008
Posts

3,738
Reaction score

23
Location
WHY
: So I've been wanting to try taking
macro pictures
for some time but didn't want to spend the money on a real macro lens.
HOW
: Sense I own 2 lenses I was able to attach one to the camera and hold the second one backwards up against the first lens while holding the aperture lever wide open. (You can buy rings to attach the front ends of two lenses together but I just used my UV Filters to protect each lens). You also need A LOT of light
EQUIPMENT
:
-Nikon D90 @ ISO 1000, Metering Selector set to "spot" (center dot only), "program mode"
-Nikkor AF-S 35mm DX f/1.8
-Nikkor AF 70-210mm f/4 (constant) (full-frame lens)
-Desk lamp within appox 6" of subject
1st SETUP
: I attached the 35mm to the camera, and left auto focus on. The second lens was set at 70mm and its aperture was held wide open. I held the camera as close to the objects as possible.
*The following pictures were cropped and are shown 1x resolution*
1. Quarter
2. Circuit Board chip
3. Blue-Green Eye
4. Brown Eye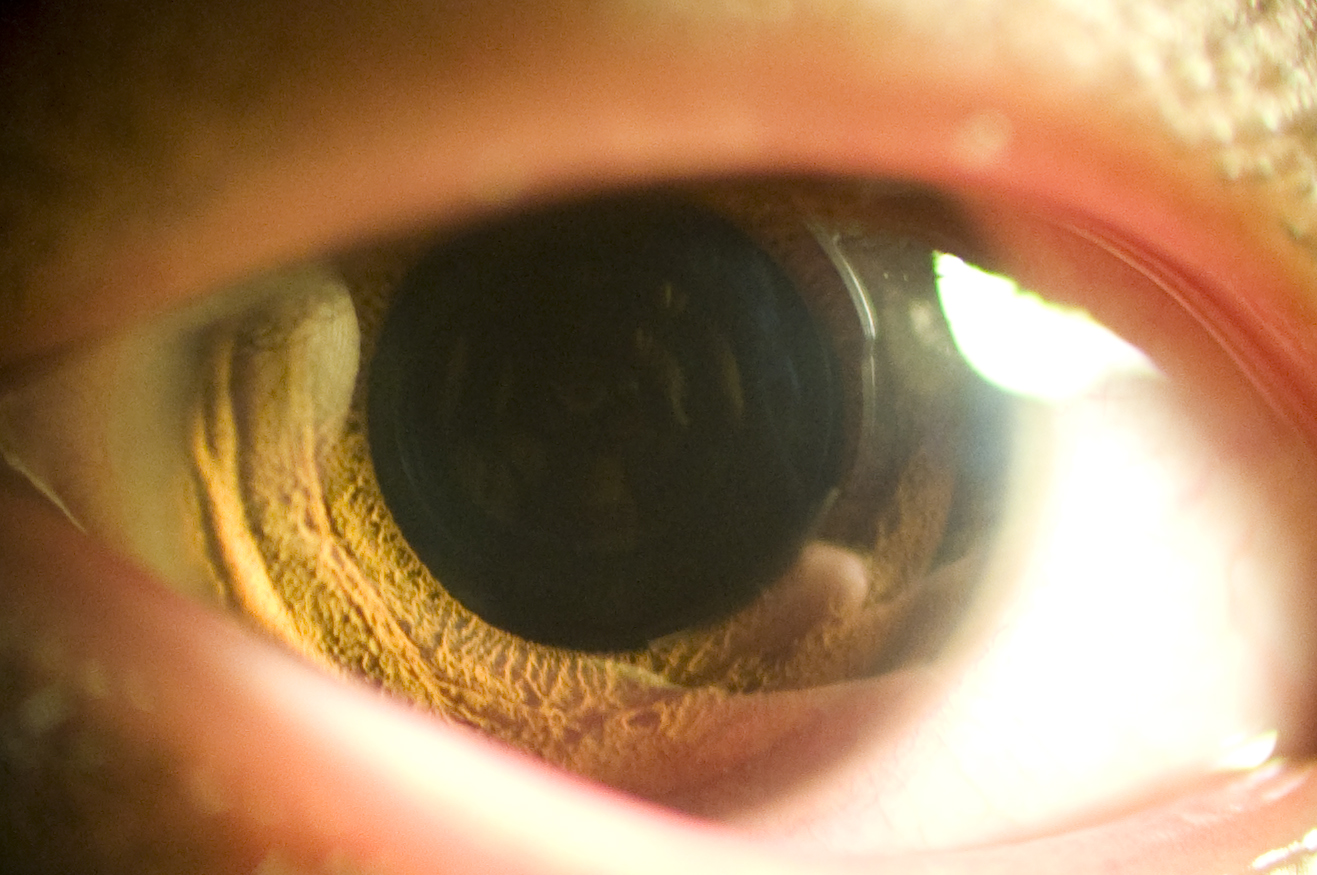 THOUGHTS: The eyes were the hardest to take and as you can see there's a lot of glare.
2nd SETUP
: In order to increase magnification, I attached the 70-210mm to the camera and held the 35mm backwards. The 70-210 was left at 70mm and the camera set to manual focus.
*these images did not have to be cropped but are shown at reduced resolution*
5.Plastic Card Table
CLICK for full resolution (12MP)
6. Quarter
CLICK for full Resolution (12MP)
THOUGHTS: As you can see the magnification has increase but the focal depth is so shallow that most of the picture is worthless
3rd SETUP
: Finally, I zoomed in the telephoto lens to 210mm, still in manual focus.
*this imagee did not have to be cropped but is shown at reduced resolution*
7: Circuit Chip
CLICK for full Resolution (12MP)
THOUGHTS: Again, the focal depth is really narrow. If you view it full size you'll see that none of it is actually in focus. Just the slightest change in distance from the object changed the focal area, plus i was holding everything by hand.
I don't know how to determine the actually magnification numbers but in Picture 7 the chip shown is less than 1/16" wide. Enjoy! and if you have any questions just ask but this is my first try at this so I might not know the answer.