Joined

Jan 7, 2020
Posts

2
Reaction score

0
Location
Hello all,
Been a while since I have joined a forum. Hopefully this one is at least partially active.
Anyway I'm located central Ohio area and about 4 years ago bought a 2001 sedan 4cylinder ulev. Vehicle was originally from California so I was hoping it had avoided some of the Ohio rust. Unfortunately I had to replace fuel lines last weekend due to one rusting out so maybe not so lucky.
The vehicle is my daily driver so I don't have major plans for it other than f20b swap maybe this spring / summer.
I honestly don't even have many images of the poor thing. It is also the worst color (gold) and has ~230k miles on it.
Might be the only image I have of it actually
In addition I have a 1990 Accord h22 swapped with some other modifications.
Before the Ohio rust got to her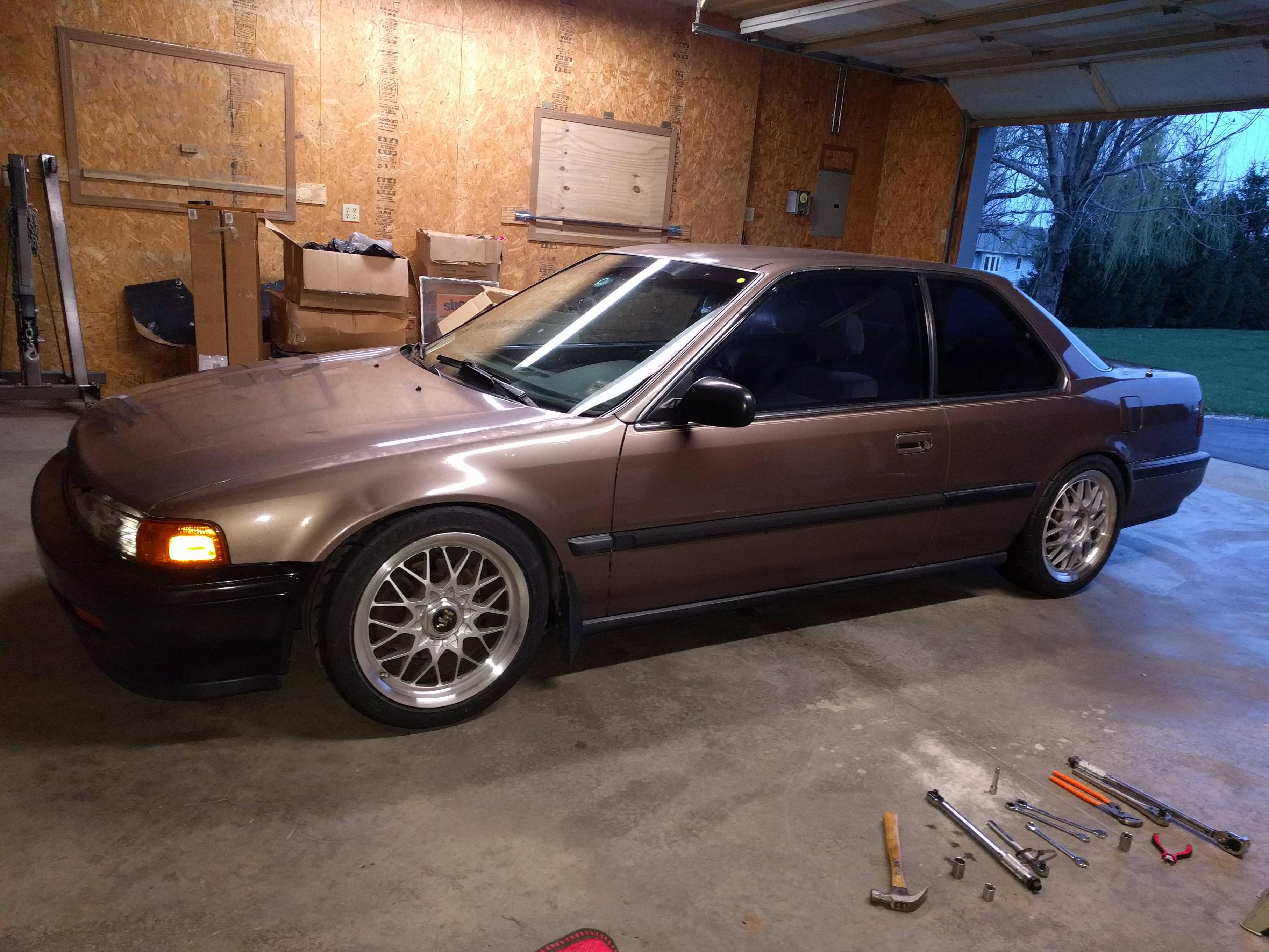 New shoes (cheap but strong Volk Evo 4)
93 eg hatch (shell) - someday chep track car
Not much to say except it was $200
1986 Toyota Cressida currently 7m swapped with w58 (someday drift car?)
1989 Toyota Soarer gz20 - OEM 1ggte currently ripped apart because turbo seals were no more
The two Toyota together
I am also but soon may be stepping down as 1/6th owner of a 98 hatch endurance racing car. Rocking a turbo d series (now)
Back when it was freshly painted a couple years ago.
Anyway glad to be here.