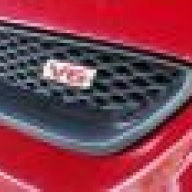 Joined

Sep 5, 2008
Posts

19,500
Reaction score

116
Location
How often you still drive yours ? still enjoying it since you got the caddy ?
I still can't get used to calling it a "Caddy", this is my first GM car so I just haven't used the typical lingo that has become common tongue among GM fans, that nickname just feels foreign to me coming from a Honda haha so I just refer to it as the ATS. Plus For some reason the term Caddy reminds me of their 90's and 2000's cars which were just dreadful in terms of quality, interior, fit & finish, panel gap, etc.

Anyway sorry for the tangent. The Accord sat for awhile due to needing new rear wheel hub bearing assemblies, by the time I had finally finished that some things happened like our Toyota Venza getting wrecked and a tree falling on our house and money was feeling tight so I just didn't bother getting a new battery to replace the one that had gone flat. But it is up and running again and I have been driving it a lot, but luckily this winter has been mild so I have been getting the ATS out more than other winters. The car is such a champ, who knows if the auto in it originally might have failed but this thing has just been amazing since the swap...no serious issues at all.
I still enjoy the Accord, the 6MT/J32 swap is one of few mods that has not lost its luster over time and still puts a smile on my face. I enjoy both cars for different reasons but I love the V6, having exhaust noise, the fact it's basically a 1 of 1 car, the memories I have with it, etc. The thing that makes the Accord special, despite its high mileage, rust, and clearcoat failing, is that I will likely never mod a car this heavily again. I had a vision for it when it was stock and made it come true, that might never happen again. I will say I had to get used to the ride again haha, and driving a very low car around the city.