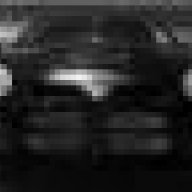 Joined

Nov 24, 2005
Posts

3,848
Reaction score

8
Location
i was thinking of entering a scca event that they hold over the summer at the communtity college and i have a DOT. im guessing i have to get a SNELL?
Most likely. In some very local very basic amature levels, they'll let you use a DOT, but mainly Snell is where it's at. If you're looking to get into it further, your best bet is to invest fully in a full-face helmet for future events. The bigger the track, the faster the event, the more likely they'll require a full-face helmet. Like I said in the write-up, open face helmets are a lot cheaper, but I shelled out $300-$400 for my full face helmet and it's definately a keeper.
Pep Boys have DOT helmets, feel that and then compare it with a real Snell helmet and tell me which one makes you feel safer. I'll tell you one thing, the thickness lining of a Snell helmet makes me feel a hell of a lot safer.