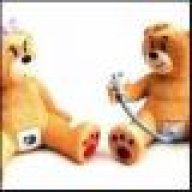 Joined

Sep 17, 2007
Posts

303
Reaction score

1
Location
This group buy has been approved by Wildman.
I have a hook up on getting 10 JDM H22A1 engines from a local distributor.
If we buy 10 motors we can get them for $750 each from Japan with a 30 day start up warranty. The company I am getting the motors from has been in business since 1988 and I have bought other motors from them too. They are located in South Gate, if you have any questions just email me.
The motors come with everything except the following: alternator, power steering pump, ac compressor, tranny and ECU. I'm thinking of setting up the group buy to close for the last weeks of November but I'm not 100% sure. For those of you that just want to buy the motor and swap it later or build it and them swap you can.
THE GROUP BUY IS FOR THE MOTOR ONLY!!! THE FOLLOWING IS OPTIONAL!!!!!
ok now i also have a hook up in getting the motor installed in the 6thgen accord. IT'S OPTIONAL You can get YOUR motor swapped where ever you want. A mile away there's a shop called Southgate Auto. I met George there and I met him through Bubba when i was getting my turbo Accord built. George has done numerous installs on 6thgen before, from h22's to f20b's. He will charge $775 for the install, with the motor mounted and running on the car.
Here's what the install comes with:
~Labor to mount and wire the motor.
~Megan header (JDM motors come with the OEM one cut).
~Drivers motor mount(everything else fits in place but the drivers side motor mount, which he will provide)
~OBDII to OBDI jumper harness.
I talked to him and told him that the motors don't come with alternators, power steering pumps or ac compressors. He said not to worry about the alternator and the ac compressor because you can use the ones from the f23, but he said you will need to buy an h22 power steering pump($50) and the hose that he will have made. He also said that we have to provide a P13 ECU for the motor, so all we need to provide is a power steering pump and a p13 ECU and he will provide everything else.
Here is the breakdown:
Motor only:
$750
Installation Pricing:
Install including header and drivers side motor mount: $775
Power Steering Pump: $50
P13 ECU: $100
____________________________________________________
Total Price for Motor and Install: $1675
*Prices may change a little from car-to-car, this pricing is based on H22 installs into 5MT 4Cyl Accord Coupes and Sedans.
Remember the intallation is optional, if you have any questions just email me at
[email protected]
Now lets start a list to see who's interested.........
people that are in:
1) lilcharlie-carlos
2) ccordex00-david
3) SickCeeGeeSix-angel
4)
5)
6)
7)
8)
9)
10)
Last edited: