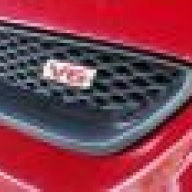 Joined

Sep 5, 2008
Posts

19,500
Reaction score

116
Location
I recently did a blue LED swap. The only issues I currently have are of course a dim defrost switch and dim needles. I know I'll have to wire in a red LED if I want to fix the defrost, but I'm at a bit of a loss for the needles. I did not put any lights in the top 2 holders (the ones that shine down from the top to light the faces). Would the needles pick up light from those? Should I mod the needles themselves? Any suggestions would be most welcome.

Since this was taken I have fixed the hotspots/other blue lighting issues with the HVAC cluster.
Hey man. Since the needles and the gauges share the same bulb, whatever LED's you put in are distributed for both (also since the clear plastic piece is collective). Modding the needles will not help. You would have to cut up the clear plastic piece inside the cluster that distributes the light, then isolate an area for the needle, then drill a small hole for a white or red led and wire it up. Not easy, but doable.
I have been doing a lot of work on my cluster lately and I wanted to do the blue too, but I didn't think the blue would illuminate the needles very well. I would try sticking two white lights in the above slots, it can only help. But most of the light for the needles comes from under them.
how did you get your HVAC display to be white? I know there is a filter behind the display but i am afraid to take it out.
lol you answered your own question. Gotta remove that filter if you want true white, just like in the cluster. No way around it.