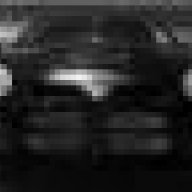 Joined

Nov 24, 2005
Posts

3,848
Reaction score

8
Location
I was with my friends Dennis and Christian in my car going to lunch. We pass by a school zone and I see this Subaru Impreza WRX roll next to us. I look at it nonchalantly and we keep driving, this turd decides to floor it and cut us off in bumper to bumper traffic at a school zone. Ok, whatever. I'm driving as normal and we pass the school zone. We hit a main road in Kendall, it's about 3:00 and it's busy traffic. Now we sit behind him at a light. He starts revving his engine and smoke clouds appear. My friends and I laugh our asses off. I make a left turn at a light following behind the WRX now. The WRX slows down when there are a few cars around, I don't street race regardless of the situation. It's a 45MPH zone and he's doing 20, I see him wave me over from behind. I don't comply. I'm just driving and me and my friends are laughing at how retarded this turd is being to try to get me to race him. We are also laughing because his WRX is smoking everytime he revs it. So, he's doing 20 MPH waving me to come next to him. I decide to play a bit and just tail him hard. So he's still cruising and I'm following him tailgaiting hard. Finally I guess he realizes I'm not going to raise him and floors it. Omigod, it was like something exploded. Smoke clouds everywhere. My friends and I at this point are laughing our asses off at how lame this kid is to try to race me in traffic and then at the excessive amount of smoke shooting from his N1 muffler. He is on the right lane in front of us on a two lane road. He flips his right turn signal and then out of nowhere makes a U-Turn 2 lanes over! He cruises by doing a ricer drive by and flips me off nodding his head. My friends just laugh as we make a right turn to eat some pizza.

God I love my skittle. I piss people off without even trying or having to race them. :roy:


Cliff notes. WRX tries to race me in traffic during school zone hours. I don't do it. WRX floors it, and big cloud of smoke comes from his muffler. We laugh. WRX is gay and flips me off.