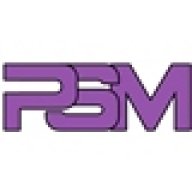 Joined

Oct 17, 2010
Posts

250
Reaction score

2
Location
Lemur Monitors BlueDriver
Price: $30 (Shipping included)
Need 40 people to commit to buy to be guaranteed price.
I am starting a group buy for wireless bluetooth OBD scanners that connect to iPhones or iPads.
*iPod touch's should work too.
This scanners will allow you to:
-Scan for trouble codes
-Clear trouble codes
Monitor
-Engine RPM
-Vehicle Speed
*With free application "BlueDriver" from the appstore
With a $50 in-app purchase you can unlock the following features:
Monitor
-Smog readiness check
-Graphing and live data logging
-Engine load (%)
-Engine coolant temperature
-Fuel pressure
-Intake manifold absolute pressure
-Timing advance
-Intake Air Temperature
-Mass air flow rate
-Absolute throttle position
-Read O2 Sensors
-Fuel rail pressure
-Commanded EGR
-EGR error
-Commanded evaporative purge
-Fuel level input
-Evap. system vapor pressure
-Barometric pressure
-Catalyst temperature
-Control module Voltage
-Absolute load value
-Relative throttle position
-Ambient air temperature
-Accelerator pedal position
-Commanded throttle actuator
-Alcohol fuel %
-Engine oil temperature
-Fuel injection timing
-Engine fuel rate
I left some out because the list is too long. If you want to look further into the list just download the free application.
The benefits:
-Error code database easily updated through an app update
-At $80 for the sensor and the unlocked app features it can basically do anything other more expensive OBD scanners can do.
-The sensor can be left in the OBD port for live streaming data to your iPhone
-Sensor is powered through OBD port so there is no battery to replace.
-Easy to keep track of your error codes
Official website:
http://www.lemurmonitors.com/BlueDriver.html
Feel free to PM me with any questions.
If you would like to commit to purchase a sensor. Simply reply to the thread with your name. Once at least 40 people have committed, I will send those people a link either through PM or email where they can purchase their sensor at the discounted price.