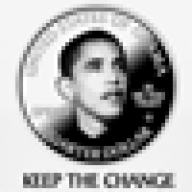 Joined

Mar 1, 2006
Posts

7,589
Reaction score

15
Location
The 6thgen staff would like to say congrats to Shahid for winning ROTM. The theme for this was Best Performance Accord, and it came down to the wire in the voting. Shahid has always been one of the leaders in pushing the accord to higher #'s. So it is a privilege for 6thgen to be able to have his accord as one of our ROTM winners.
Numbers:
363.29whp 314.08wtq @ ~11PSI


Mod List:
PERFORMANCE:

Benson Sleeves.
Head fully built by Head games.
Web Cam.
CP Pistons 8:1
Crower Rods.
RIPP custom equal lenght turbo manifold.
RIPP custom exhaust manifold.
RIPP custom 78mm TB.
RIPP custom 3.25" downpipe.
RIPP custom exhaust with 3.25" straight pipes.
RIPP custom piping.
RIPP custom fmic.
RIPP custom hard lines.
RIPP custom oil catch can.
RIPP custom power steering reservoir.
RIPP custom coolant can.
RIPP custom methanol injection kit using VP racing straight meth.
RIPP powder coating.
RIPP custom Urethane mounts.
PSPEC short shifter.
CX racing radiator for a civic with flex-lite fans.
HKS Carbon-Ti muffler with 3.25" inlet and 4.00" outlet.
Turbonetics T03/04, 60trim.
Tial 44mm wastegate.
Tial 50mm blowoff valve.
Walbro 255 ultra.
Aeromotive FPR.
Built transmission with a Quaife LSD and Kevlar syncros.
Clutchmasters FX500, 4puck sprung.
Competition 10lbs steel ultra light flywheel.
RC engineering 770 injectors.
NGK plugs.
Nology hotwires.
AEM EMS.

SUSPENSION:

Wedsport SA67, 18X8 +30 all around.
Nitto Invo 225/40/18 (R) and Mickey Thompson 245/40/18 (Street slicks for front).
KSport Kontrol Pro Damper System.
Suspension Techniques Rear Sway (Diameter 13/16 inch).
DC Sports Front strut bar.
RIPP custom traction bars.
RIPP custom urathane bushings.

BRAKES:

KSport 13 Inch Procomp, 8-piston Front Big Brake Kit.
Rotora slotted discs with axxis pads in the rear.
RIPP custom Steel lines.

INTERIOR:

MOMO Steering wheel.
MOMO Shift knob.
MOMO Shift Boot.
MOMO ebrake handle.
MOMO Pedal set.
MOMO floor mats.
AC Autotechnic gauges with LED swaped for the factory bulbs.
AVIC-Z4.
Corbeau LG1 grey and black with micro suede for the driver and passenger side.
Sparco 4pt harness.
CF dash layout.
Two 12" Rockford Fosgate Punch P3's.
3 Rockford Fosgate Punch series amps powering them.
MBQuart component system for the fronts and fosgate 6x9.
Defi boost, EGT, Oil Pressure and Temp.
AEM Voltmeter and AFR.

EXTERIOR:

Xenon lipkit.
Carbon rearview mirrors.
ViS carbon hood.
2000 trunk conversion using ViS carbon trunk lid.
Carbon front fenders.
Red/Clear tails.
Custom paintjob.

UPDATES:

Built motor with sleeves, pistons, rings, rods with the crankshaft balanced.
5 lug conversion using brand new OEM Honda hubs and bearings.
5 lug rotor hat for the BBK.
Wedsports SA67 18X8 +40 (F) and 18X8 +25 (R).
Custom mount rear trunk spoiler.
Aerocatch flushed hood pins.​

1. Is this your first car?
I have owned and messed around a lot of different cars but 6GA is the first car of mine that went through some MAJOR mods and endless amounts of time and effort.

2. How did you end up with the accord?
Previous car had a lot of issues and this seemed like a decent upgrade back in 2001.

3. When did you first start modifying cars?
At the age of 16 but heavy mods started with the accord about a year or two back.

4. Did you run into any problems along the way when you were modifying stuff?
It being a 6GA, with next to almost no after market high performance support, almost every single thing had to be "custom". That made me run through all sorts of different issues with engines, transmissions, parts, you name it! But in the end it all worked out just fine
5. Why do you do it? Why not leave it stock?
Everyone has their poison, this is mine

6. What other mods do you have planned for the car?
A couple of aesthetic upgrades as well as maybe running a smaller brake setup to run slicks in the front.

7. Any other cars you're tinkering with?
Had a side project going that i abandoned due to circumstances. Do have an infinity G37Xs which is my daily but that is stock and is going to be that way.

8. What's your favorite thing about your car, specifically? Which money do you feel was your best investment?
My fav thing about my car would be when people give it a first look "oh nice looking accord", and then the 44mm wastegate opens to drop jaws haha but my best investment would have to be my Pspec short shifter! I really love that thing.

9. Is there anybody you would like to credit or thank for helping you along the way?
6GA community for helping me make some very important decisions along the way and greg who has helped me out with all sorts of different issues that i came across with the car.
Last edited: