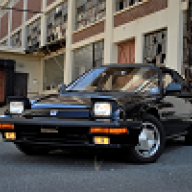 Joined

Feb 24, 2017
Posts

241
Reaction score

17
Location
I just happened to find a receipt for "keyless entry remote" in my car's glove box last night. It must have been the first owner, because the second and third owner had no knowledge of a keyfob, remote start or even a spare key for the car. The paper was dated December 2005 and the car was bought new in January 1999. There is also this report on the CARFAX:
10/07/2002
DCH Academy Honda
Ignition switch replaced
Anti-theft/keyless device/alarm reset
So, I'm thinking maybe my car has keyless entry and I never knew it. Not sure why they'd install a toggle switch for an alarm/keyless system. I didn't see an LED anywhere on the dash or around the cruise control button, which is where I usually see them. So I don't think it is for an alarm. Apparently, buying an aftermarket remote and doing the programming sequence has worked for other people who found a dealer installed system in their car.
A while ago I also found a little toggle switch under the driver's side dash, right under the steering column. People have said it looks like a switch to turn off remote start function. Here's a photo of what it looks like under the steering column in my car. The bundle of wires directly above it is wrapped in electrical tape so I don't think it is factory wiring. Considering the car is an LX I would assume it is dealer or an aftermarket install. Apparently for remote start systems, there's also a second button and an antenna that you have to install and I don't recall any wires around the rear view mirror for the antenna nor a second button.
The fact that there's a receipt that specifically says "keyless entry remote" tells me it's not a remote start. Or, maybe it had both (that's a lot of keys/fobs...)
Another note: my car has 2 different keys. There is a black one that only works on the door locks and trunk, and a second gray one that only works in the ignition. So one unlocks the car and one starts it. Don't know if that clarifies but I'm guessing that was done when they replaced the ignition (they probably had to have a new key cut and programmed and it didn't match the locks on the car?)
Last edited: