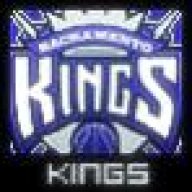 Joined

Oct 30, 2008
Posts

4,481
Reaction score

28
Location
I've roasted so many tires, cracked or bent so many wheels, cracked or broken so many lips, etc. lol

I just want a nice stock car to drive for now.

One example of my crappy luck is my most recent occurrence. I got an alignment a few months ago, and noticed one day that the rears on my car were super bald. On my way to pick up a pair of replacement tires for the rear (ironically the same brand/model/size as my fronts), I got a flat from how bad my toe was. Put a spare on, installed new toe/camber arms, put the new tires on, and got another alignment. On my way home from my alignment shop, my fender rubbed my new tire so much that it put a hole in the sidewall. Luckily I had an extra one at work that I got a while back. So I spent money on a tire that literally lasted me 50 miles, and I had two flats within six days.

After I got home, I had to take a hammer to my fender in order to make enough room for the new wheel tire. Now my fenders are pretty beat. In case anyone is wondering, Continental ContiSportContact 5Ps run very fat. They are not ideal for stretching.
I feel you man. I was in a similar "state of mind" a while back in the beginning of July.
So by the end of June, I had bought all my 5-lug conversion parts and was just waiting on my wheels and tires to arrive. I was planning to get everything installed two weeks after. Around that time, I had known my front tires were just about done from camber wear and I was going to wait 2 more weeks until I did the swap and put my new wheels on. I was like "This is perfect." But it just so happened that the insides started showing wires the very next day. There's no way I would run them another 2 weeks as I commute 50 miles a day.
I brought it to a shop and had them replaced with two tires I had laying around that had some camber wear. Ran them for a couple of days and one developed a big bubble on the sidewall... GREAT. So I went to a shop to get it replaced with a new tire. As he tried to remove the lug nuts, two of them wouldn't budge. Just my luck.. two stripped studs...on a 4-LUG WHEEL! And they were a tire-change only shop. What was I to do on a Friday around 4pm when shops are getting ready to close. Now I have to spend money to replace two studs, possibly a hub and I am just about a week away from doing my swap. Now I'm rolling on two effective studs, and luckily I found a shop near my house willing to replace the studs. Disaster avoided.
Fast forward 2 weeks and I'm having my conversion done. Guy calls me telling me my front passenger wheel will not clear the Legend caliper with my 5mm spacers and I needed an 8mm to clear. FxCK ME. Luckily the owner of an NSX who was having his car worked on at the shop just so happened to have 8mm spacers and was willing to sell them to me. Clearance between the wheel face and the caliper was so minimal, I couldn't even squeeze a paper through. I bought 10mm spacers several days later.
Fast forward 3 weeks later and I get pulled over for modified suspension. At this point, I had pretty much given up on my car and was contemplating going back to complete stock and maybe selling the car. There goes $2000 down the drain (conversion & wheels). But I came to my senses a few days later and decided after I get my citation corrected, I'm going to return it back to its current state. There are still some days I wish I had a nice bone-stock car for my DD.
TL;DR, sorry for the essay. I wish you the best, Kev.